1 th Touristic Route: Dolianova
The history of the town in recent, because the town was born in 1905 between two villages, Sicci and San Pantaleo. But even if the origins of the town Dolianova are simple, the story of the two villagies aren't. These two villages were implanted and caracterised by agricolture and sheepfarming activities.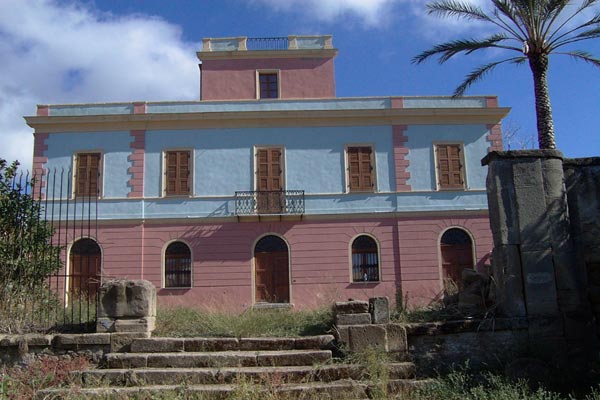 1) The first stop is dedicated to the historic center of the village, Sicci, with the church of San Biagio, that is dated back to the Catalan- gothic period.
2) Then you will reach the internal roads of the village, were you will see the "Monte Granitico" that was an important place, were people use to store their grains and pay taxes.
3) The church of "Santa Lucia" has a cross placed on a column, which indicated the border line of the Sicci village. If you decide to continue, you will reach "Sa gora" a Roman termal settlement.
4) From one district to another, you reach the other side of the town, were you will see old buildings like the old Townhall, which is nowadays a library, the old house of Bonfant, where you can see the Oil museum and the Brigata Sassari square, where you can find the old Primary school (nowadays the Townhall).
5) In Via Mazzini, nearly all the houses are of old structure, it is possible to visit the Townhall of San Pantaleo which is today the Union Townhalls of Parteolla and Basso- Campidano. Continuing your trip, it's possible to see Villa Devilla, an '800 century noble house.
6) You can continue coming down through Via Trento, where you will admire the old caracteristic gate entrancies of this area, and also the '700 century chimneys.
7) Until you arrive at "Monte Granitico" where "Monte Frumentale" used to be, you can also see the cathedral of San Pantaleo. This cathedral was built in 1170, but we presume the fondations are more antique.
8) Going up to Dolianova, it is possible to visit the cathedral of "San Pantaleo". which is an example of romanic Architecture, with some pisan influencies. This cathedral was built in different periods. Innagurated in 1289, the cathedral rapresents the summa of many artistic styles.